Founder of İbrahim Şeflek Transportation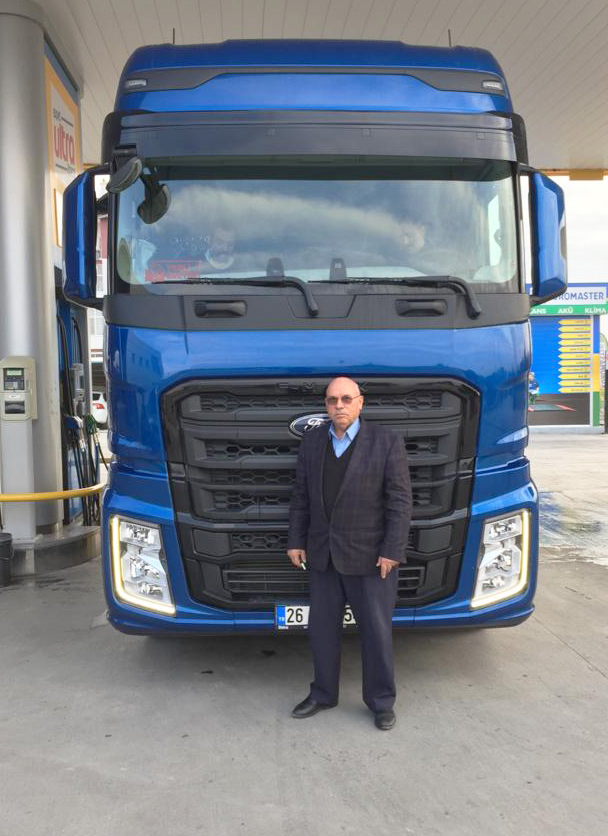 Who is the İbrahim Şeflek?
Our founder İbrahim Şeflek; He was born as the eldest member of a farmer family with 6 children in the village of Çeşmelisebil, in the Sarayönü district of Konya. İbrahim Şeflek, who spent his childhood and youth in Sarayönü district, was engaged in farming until his youth, but his interest in driving was more important. İbrahim Şeflek, who moved to Konya after completing his military service in 1964 and bought a truck, thus took his first step in the transportation sector. Over the years, he has been operating in the transportation and intercity passenger transportation sector, and in 1993, he officially established our company with his sons.
About Us
Our company was established in 1993 by İbrahim Şeflek and his sons in the center of Konya. In the first years of its establishment, its main activity was Domestic Tanker transportation, and in 2003 it started to provide International Transportation services. Today, we do Domestic Tanker transportation, flour and sugar transportation with bulk trailer, and international goods transportation to European Countries.
We are honored to be the only choice of global and corporate companies in a short time with our experienced staff and the service quality we offer. We produce innovative solutions for the demands of the sector with our expert staff in transportation issues. We have managed to become the safest partner of our customers with our strong and solution-oriented fleet equipment prepared to meet all different demands that may arise.
In addition to complete transportation, we also provide partial services to European countries every week and even every day. Our Land and Express export-import exits, which are programmed according to customer needs, are organized every day of the week.
All of our domestic and international vehicles in our fleet are monitored 24/7 via satellite with the world's most equipped vehicle tracking system. Our customers have the opportunity to follow the vehicles they have loaded their products on themselves. All of the loads we carry are covered by our CMR insurance.